The Story of Knapp Ranch
December 12, 2018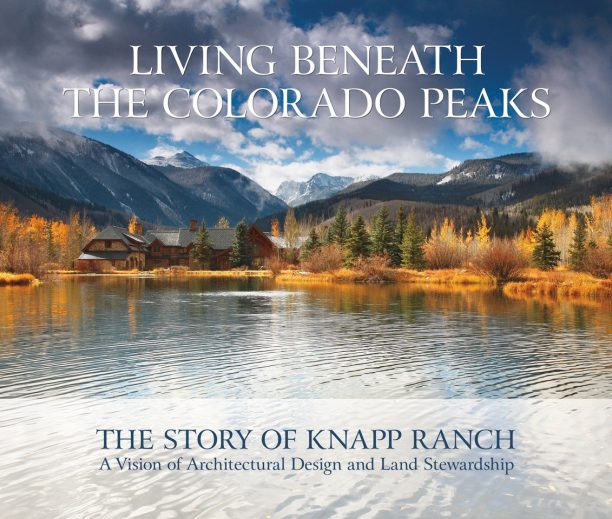 Creating homes tailored to our clients' visions has long been a rich and rewarding journey for our team. As Interior Designers, infusing spaces with personality and panache is both a grand adventure and an intimate experience. We oftentimes work closely within a small circle of family and friends on each thoughtful detail. Sometimes we have the fortunate opportunity to collaborate on a lifetime vision so remarkable it has to be shared— for this, we're delighted to share news of the newly released The Story of Knapp Ranch. This story highlights a shining jewel that transcends the inner circle and even reaches beyond the physical buildings, the site, the materials and the furnishings.
Part of a hand selected group of imaginative artists, Associates III Interior Design assisted Bud and Betsy Knapp with their lifelong dream to design and craft a mountain retreat. Their fascinating story is eloquently written and exquisitely photographed, ultimately opening the doors of their beautiful ranch to share their story with family, friends, and each of us. The story is one of discovery, observation, fulfillment, conservation, and self-sufficiency— and the many lessons learned Living Beneath the Colorado Peaks.
We highly recommend you add Living Beneath the Colorado Peaks: The Story of Knapp Ranch as one of your "must reads" this holiday season. We are incredibly grateful (and proud!) of our role in the design and creation of this ranch home. The lodge, cabins, and land will continue to capture hearts and imaginations for generations to come. We hope it inspires you, too!
Living Beneath the Colorado Peaks: The Story of Knapp Ranch is available through The Bookworm of Edwards, CO
Photography by David O. Marlow