Tranquil Oasis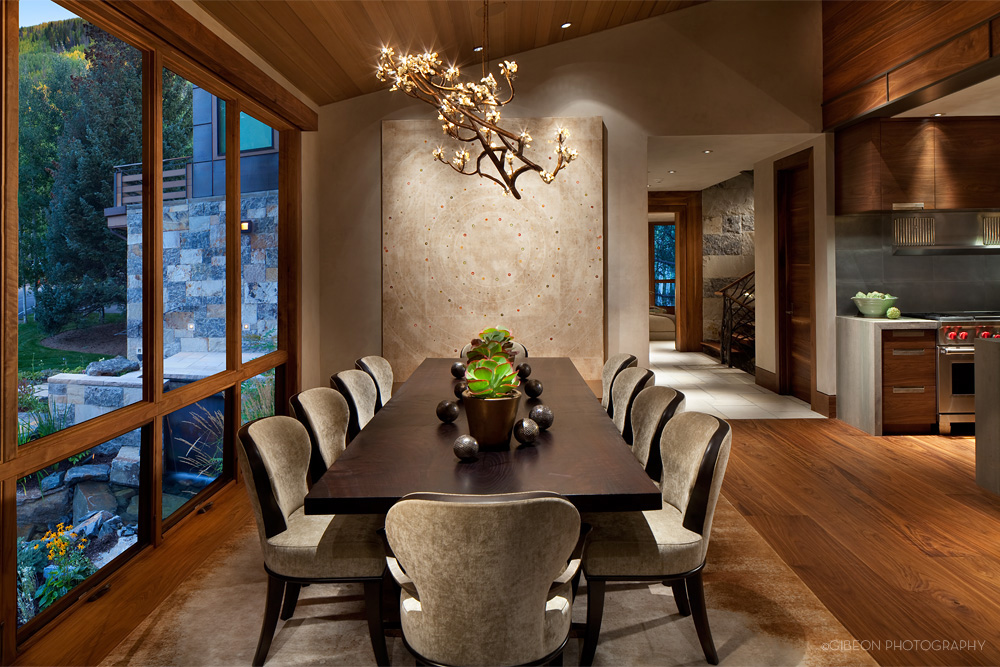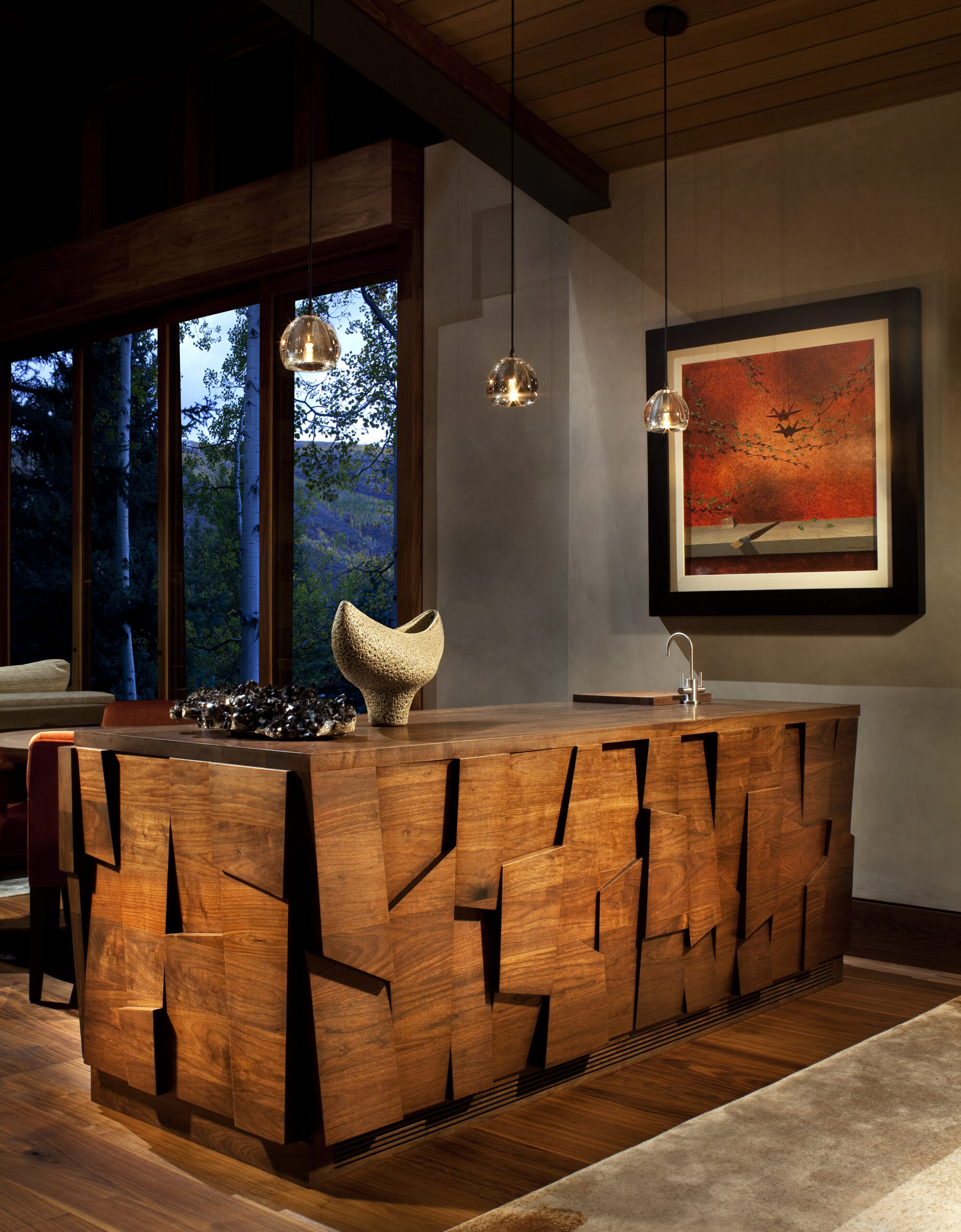 This Vail valley retreat built for a couple and their three sons captures its exquisite surroundings and dramatic views through subtly muted colors paired with a richly organic aesthetic that leads one's eye to the outdoors.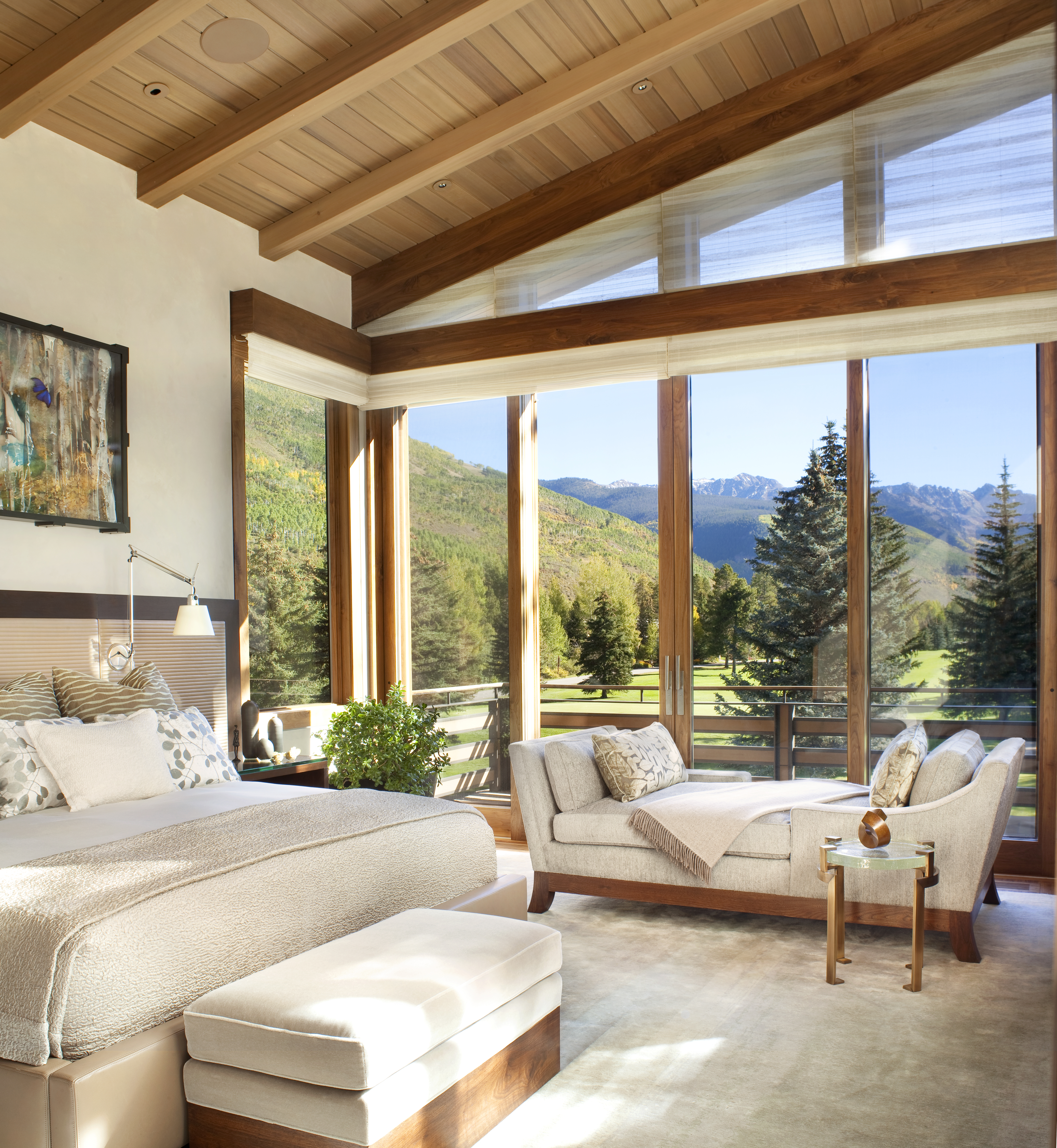 No Competition
The grand views of the surrounding fairways and iconic Gore Range are visible throughout the home, thanks to sumptuously organic low-profile furnishings that exude warmth, intimacy, and serenity without competing with the magnificent scenery provided by Mother Nature.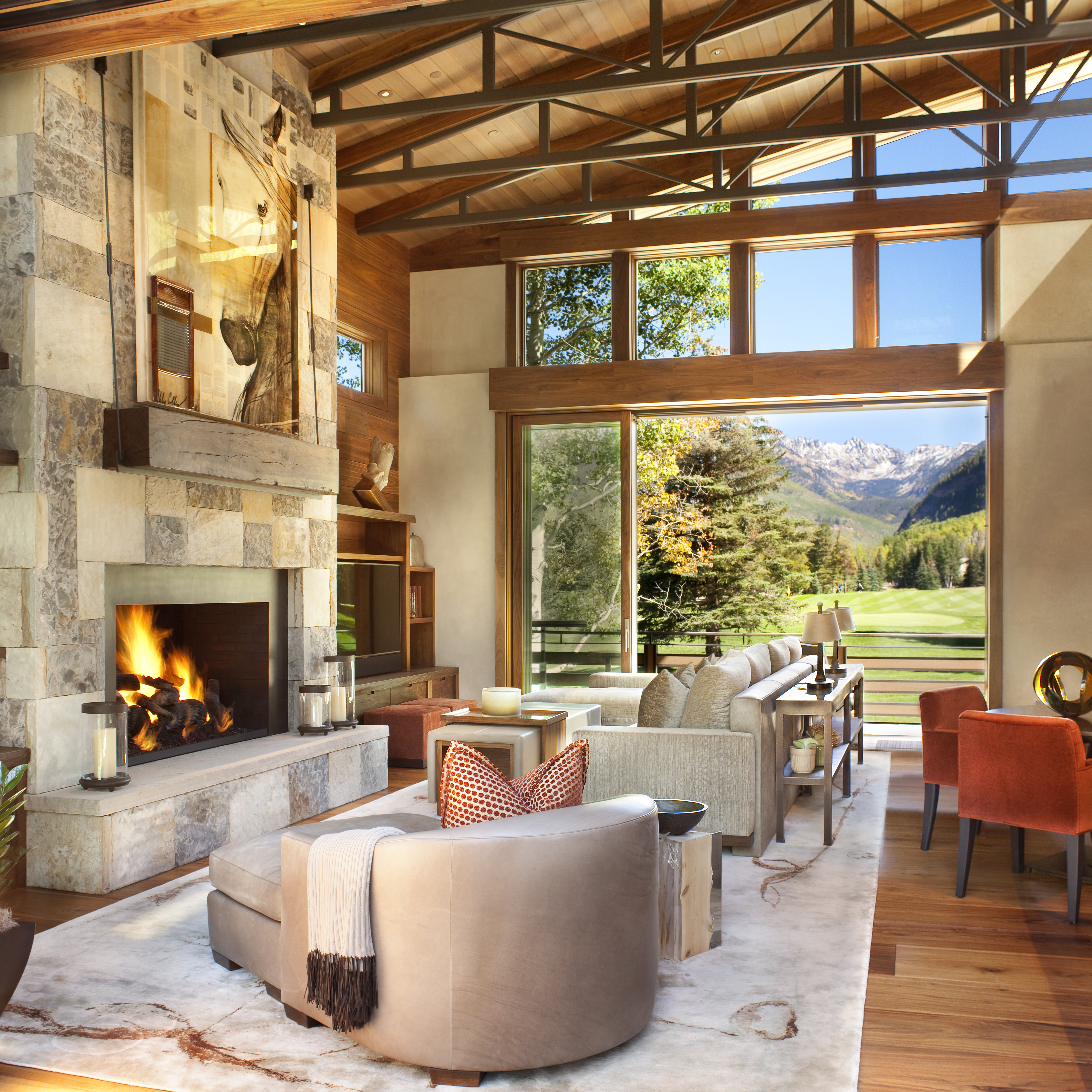 "What I love about the house is that you don't step into it like some kind of great big open room. You get there slowly, through other spaces; it evolves."
Builder, Kevin O'Donnell
Read all testimonials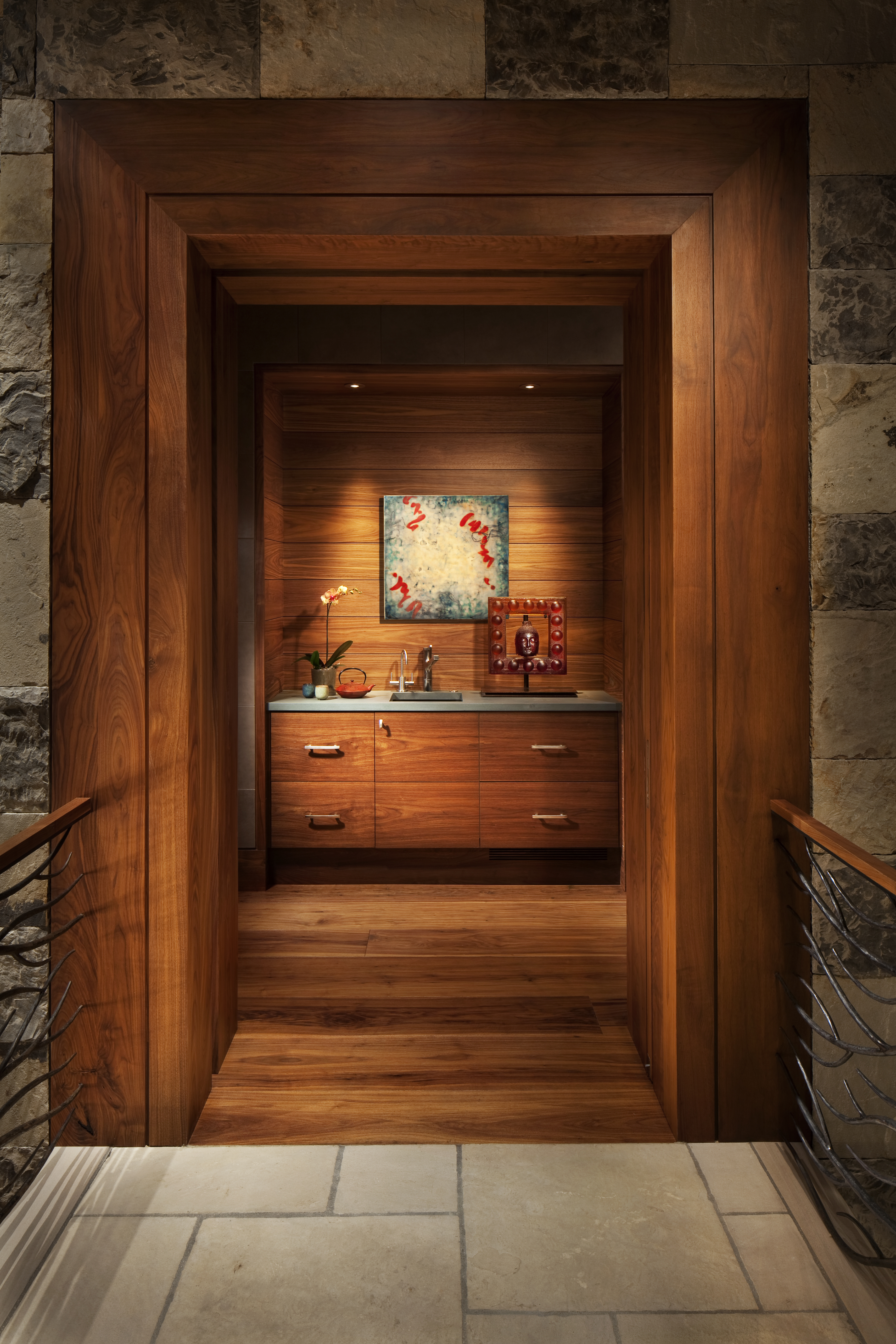 Mindful Materials
Sandstone, copper cladding, and cedar combined with naturally oiled walnut planks for the floors and ceiling, kitchen counter slab, and valances define the space as neutral and organic, an aesthetic expressed through everything from custom-upholstered furniture to wild silk carpets.