Rustic Ranch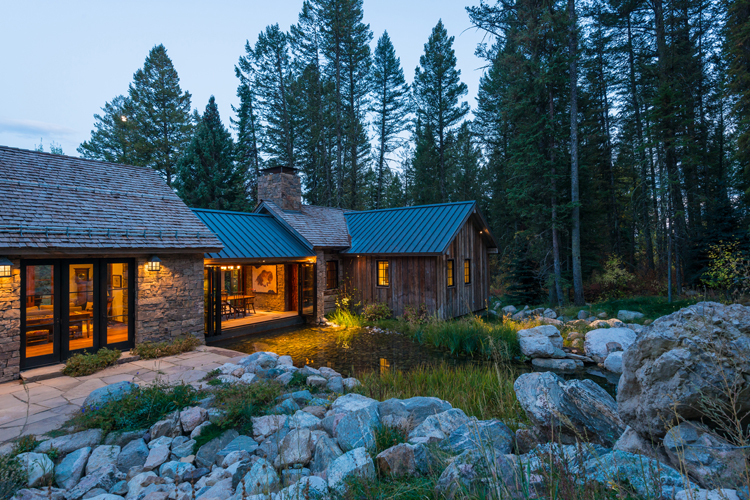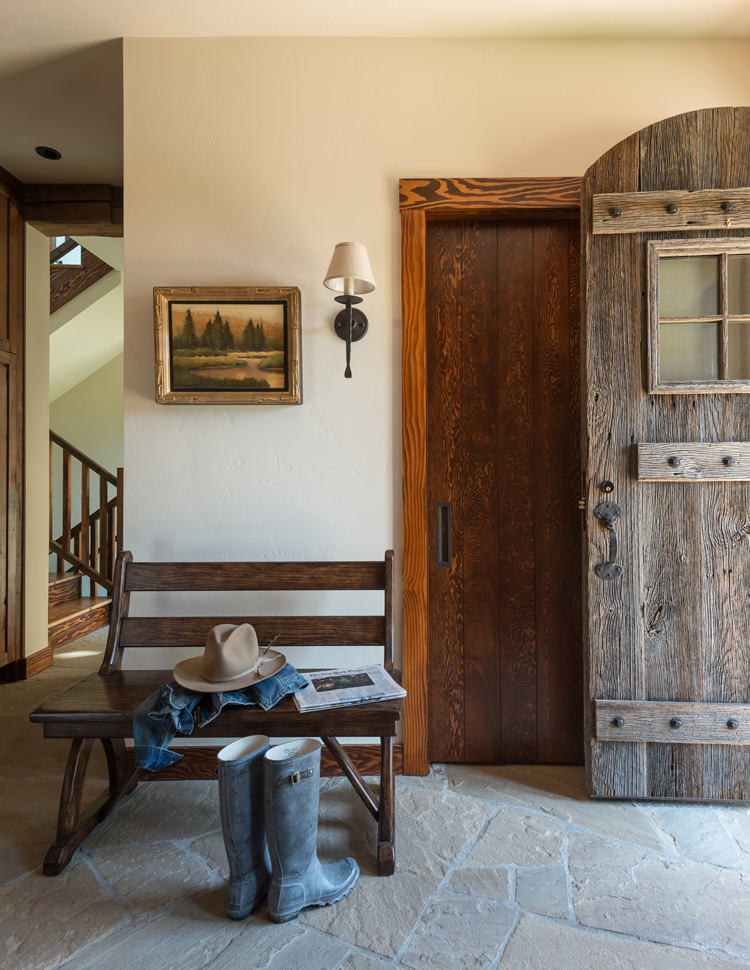 This Jackson Hole haven, rich in natural textures, echoes the land's purity with native materials integrated into the architecture, finishes, and furnishings.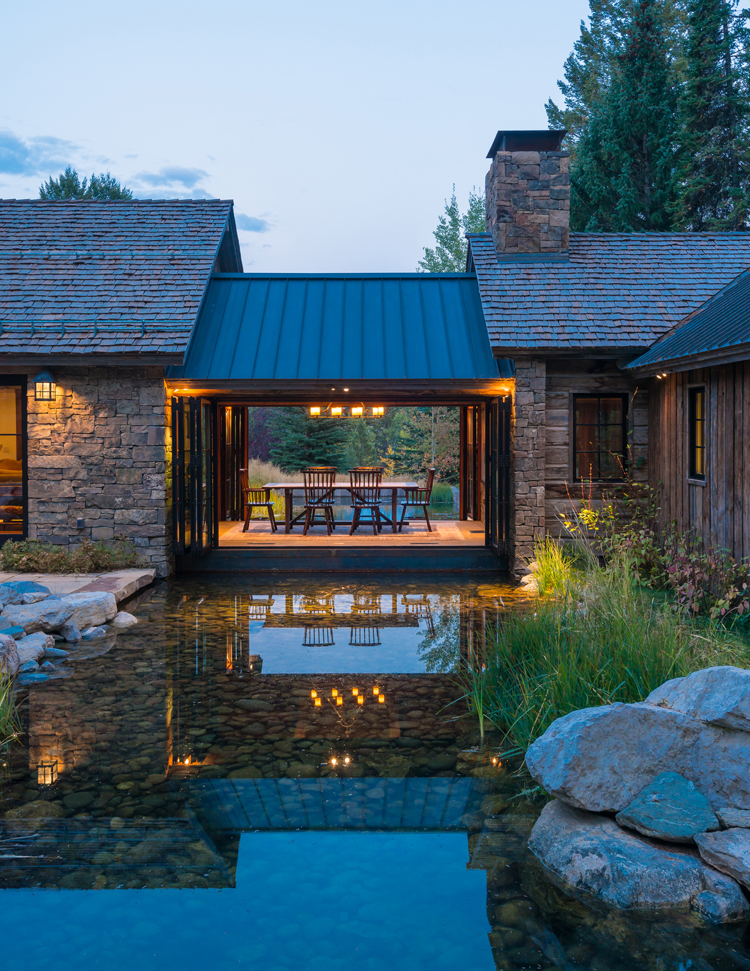 Essence of the Environment
A breezeway with folding glass doors opens the dining space to a serene, stone-flecked stream below. Meals are enjoyed while nestled around the distressed oak dining table under an iron chandelier, creating an al fresco dining experience.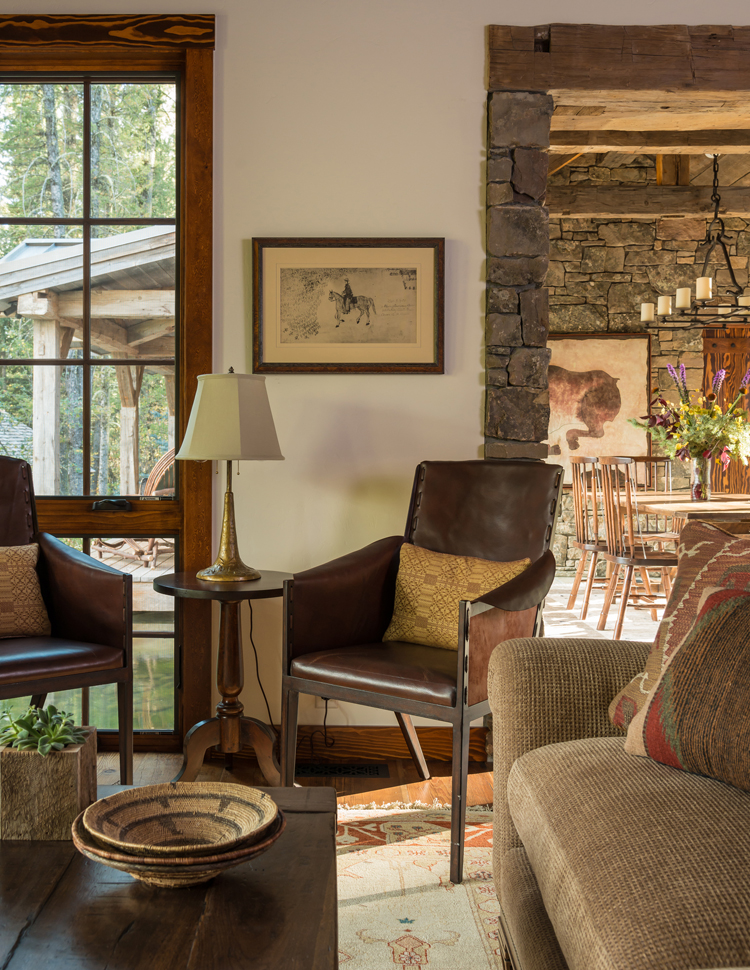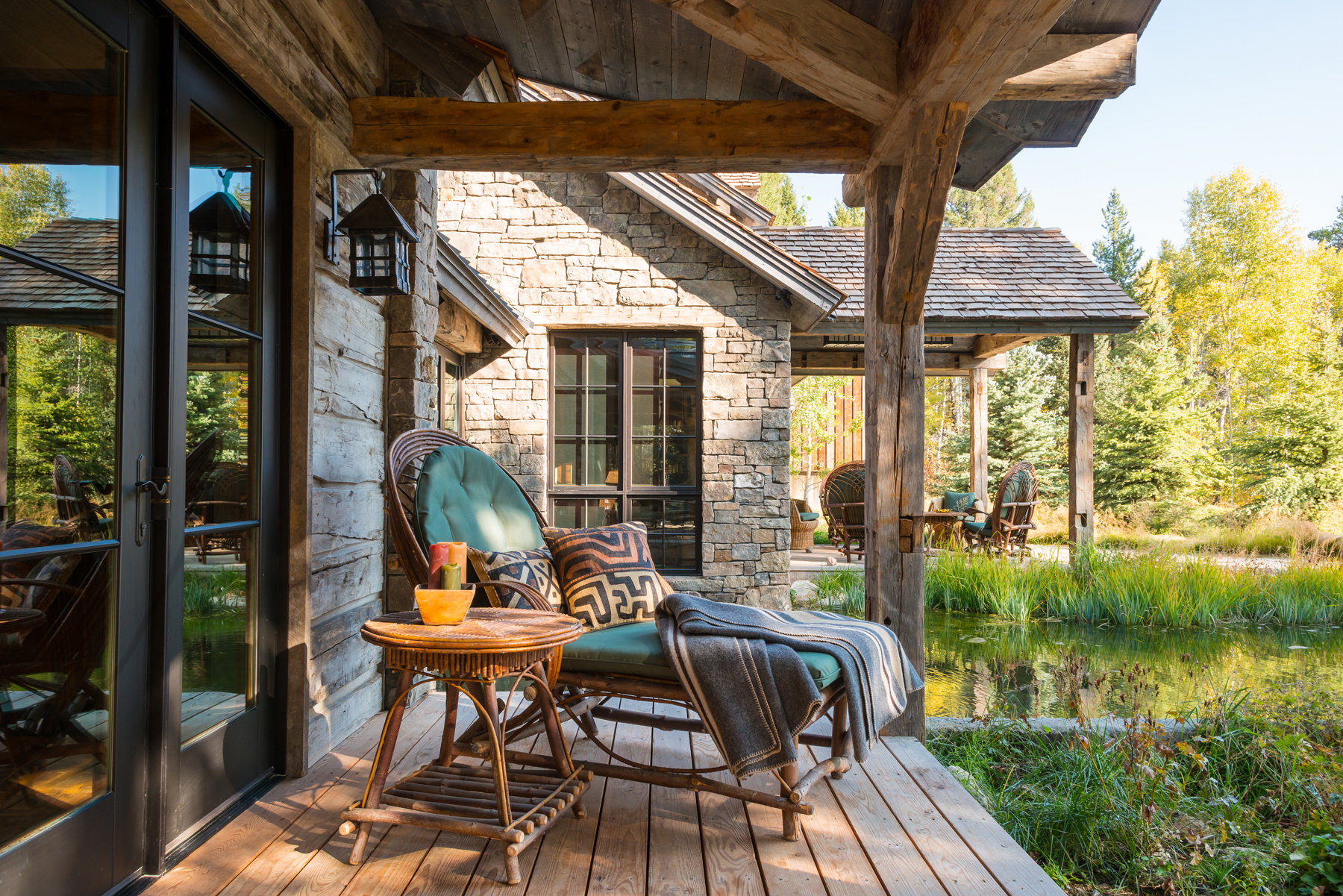 "The materials we brought in are from the regional area, so products that are not imported, not from overseas but from where the home is located. Everything is authentic to the place."
A3
Read all testimonials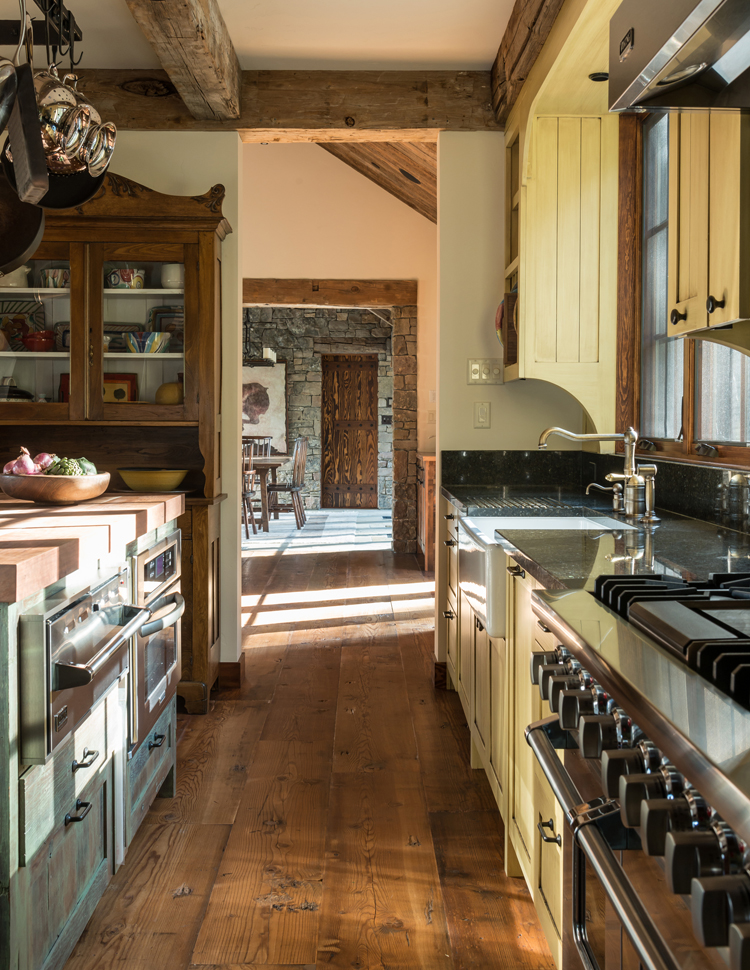 Calming and Classic
Rustic stacked stone walls blend expertly with the reclaimed beams and wide plank wood floors. Complimented with custom glazed cabinetry in earth hues of sage and buttercream beautifully framing state-of-the-art stainless-steel appliances.